My bathroom has issues.
First off, it is really small. It lacks counter space and storage.
I haven't got it all figured out yet, but did do something to
help out the window sill area.
While this may not look so bad...
it was NOT functional.
All my jewelry, (with the exception of my necklaces which were hanging from the banister), was here, perched on the window sill, above the toilet and trash can.
I would drop things, find them under the lip of the plunger, say words I shouldn't...
It had to stop.
So I took a frame I had...
Painted it and stapled some trim to the back.
And now I have very functional earring storage.
I needed it to work real bad.
It seems that lately every crafty project I take on turns to crap.
wonk wonk
But this, I like.
And the necklace storage solution you see here was a success also,
though it didn't come without some trial (cursing).
The moose antler is one we found in the wilds of Alaska.
This whole picture wall grouping was born because of that
little thermostat you see there above the gold shelf.
Someone brilliant set it right in the middle of that wall.
I swear.
And don't even get me started on upside down electrical outlets.
COME ON.
Anyways, my little bitty stupid face bathroom is to the left of the mirror,
so it makes sense to have the jewelry area close by.
I know. I have this attitude problem.
Me and that bathroom with the orange water....we are not cool.
Though, I am really grateful I have a bathroom.
I am. I am. I am. (This is me knowing better and trying act right.)
Some people don't have bathrooms.
I mean my own husband only had an outhouse less than a year ago.
So, I am going to suck it up, be grateful,
and keep working on that bathroom as time and money will allow.
I will also stop saying "I hate you bathroom" under my breath while I am scrubbing the toilet.
Lord grant me the serenity to accept the things I cannot change;
courage to change the things I can;
and the wisdom to know the difference.
And thanks God, that a bathroom is one of the biggest things on my plate right now.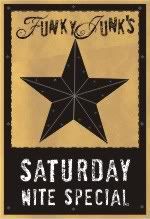 8 Comments